Personal training in physiotherapy
Personal training and physiotherapy can be successfully combined. Regular sport requires the functionality and health of all joints, tendons and muscles of the body. It is essential not to overload the body, especially the musculoskeletal system, and to protect it from damage.
Personal training not only has a preventive effect, but can also promote a significant improvement in health and fitness as a rehabilitation measure. In this case, not only the problem symptoms are taken into account, but a holistic concept is applied.
Training with experts
A physiotherapist specializing in sports takes over the individual 1:1 care of the patient by creating a personal training plan, which is adapted to the respective needs and personal fitness level. For this purpose, a sport-specific analysis is carried out before the start of the personal training. This makes it possible to identify any existing damage to the spine, joints or muscular system, as well as other physical dysfunctions or malpositions, at an early stage and then tailor the training accordingly.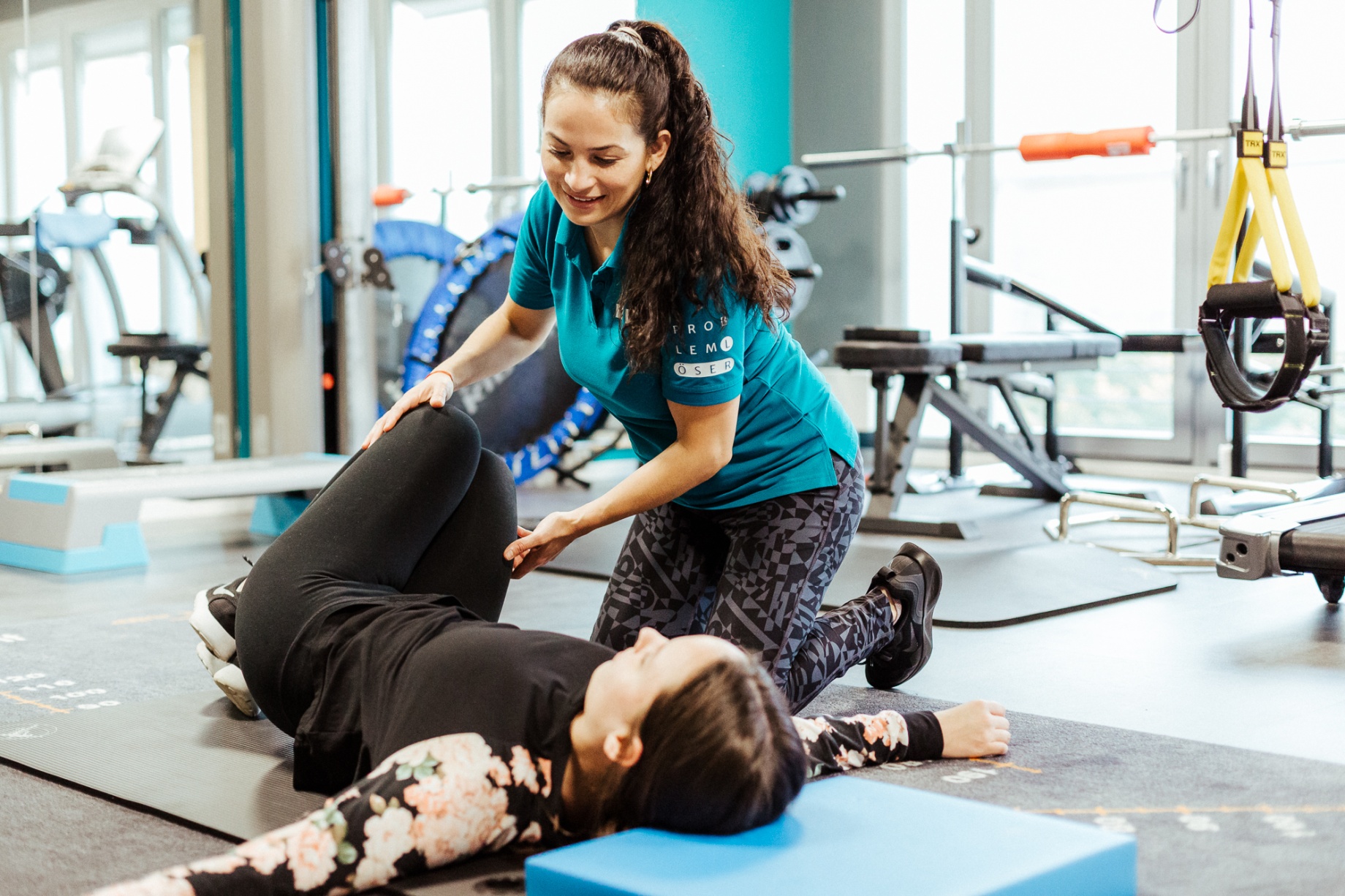 How does the sport-specific analysis work?
During the initial examination, the patient's movement patterns and musculoskeletal system are assessed, and potential injury risks are also quickly revealed. The focus is on the patient's ability to move, perform, and bear weight, providing information on their current endurance, strength, and coordination abilities. In addition, a stress check of the spine and joints is carried out, the results of which are later used to create the appropriate compensatory training and the objective of the training. In addition, aspects such as nutrition, personal stress factors and private and professional everyday life are included in the training plan in order to obtain a comprehensive overall picture of the patient.
Advantages of personal training
1:1 support
is suitable as a rehabilitation measure after operations and injuries
motivates to regular and efficient training
customized training plan according to sport-specific analysis
improvement of mobility and posture
prevention of chronic complaints
is also possible with medical impairments
facilitates the start or re-entry into fitness training
Goals of personal training
regain and maintain health
Prevent diseases and injuries
increase mobility and posture
Increase fitness performance
Reduce weight
regular balance in everyday life
Methods of personal training
Improve and maintain mobility
Activate and strengthen weakened muscles
Coordination training
Training body perception
Documenting training progress
Establish new habits
Book now
Phone

WhatsApp

Online via Doctolib